Newsletters And Publications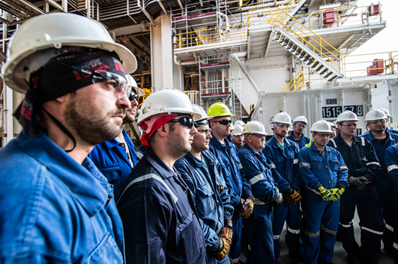 3C NEWS - Q4 2017 Inside Issue:
3C METAL GROUP ACHIEVES 1.5 MILLION MAN-HOURS LTI FREE
3C METAL MIDDLE EAST CARRYING OUT TWO MPD SYSTEM INTEGRATIONS FOR SEADRILL
UPGRADE WORK ON DRILLSHIP ENSCO DS-6
BLAST CURTAIN INSTALLATION FOR SEMISUBMERSIBLE ENSCO 8504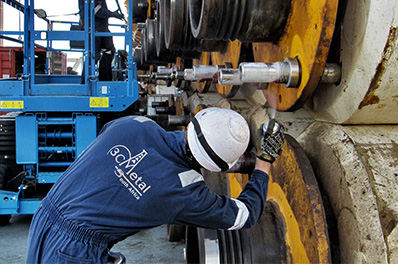 3C NEWS - Q3 2017 Inside Issue:
3C Belmet Services conducts OEM five-year inspection of riser string onboard drillship ENSCO DS-4.
Work commences on two solar energy projects in South Africa.
3C Metal Streamlines upgrades for drillship ENSCO DS-4.
Belmet Marine facility at Port Nolloth fully operational.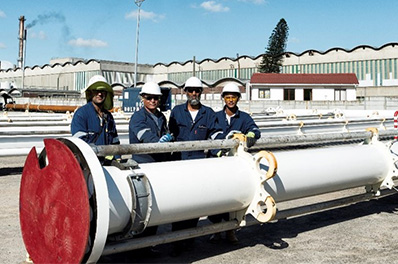 MEDIA RELEASE - SEPTEMBER 2017
3C Belmet Services announces name change to 3C Subsea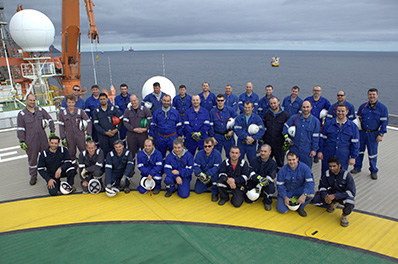 3C NEWS – Q2 2017 Inside Issue:
3C Metal successfully integrates MPD system onboard Seadrill's West Capella.
3C Metal completes major upgrade work onboard Ocean Rig's Skyros.
Building Africa's first major waste-to-energy plant.
Belmet Marine carrying out maintenance contract for South African Port.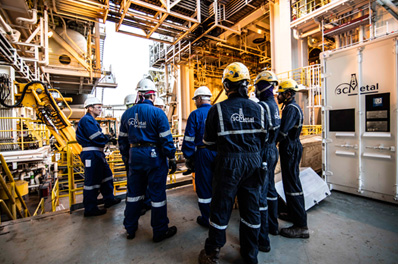 3C NEWS – Q1 2017 Inside Issue:
3C Metal Group's offshore safety record reaches 1,500,000 man-hours LTI free.
Belmet Marine completes gantry system and sampling tool for De Beers Marine vessel.
3C Metal Middle East continues activities in offshore Congo on Total TLP.
3C Metal France carrying out RZL project for TIGF.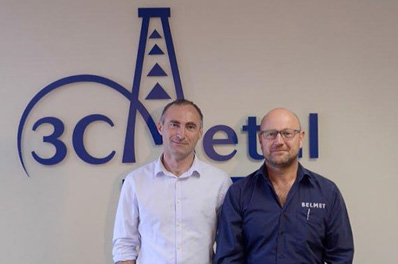 3C NEWS – AUGUST 2016 Inside Issue:
3C Metal and Belmet formalize a shareholding relationship.
3C Metal South Africa enters into renewable energy sector with works on the XINA Solar One Project.
3C Metal developing activities in Congo by supporting Atlantica and Total in their operations.
TIGF awards 3C Metal EPC contract for their new Dehydration Unit.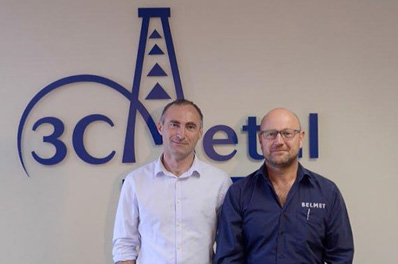 MEDIA RELEASE - AUGUST 2017
3C Metal and Belmet formalize a shareholding relationship.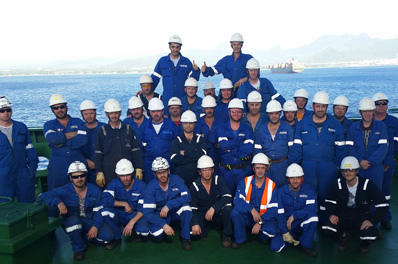 3C NEWS – DECEMBER 2015 Inside Issue:
Simultaneous MPD upgrades on the Seadrill West Tellus and West Carina.
Laser scanning for 3C Metal is the future of surveys.
New 3C Metal Asia workshop in Johor Bahru, Malaysia, is now fully operational.
Rig upgrades in preparation of operations in the Total Moho Nord Field.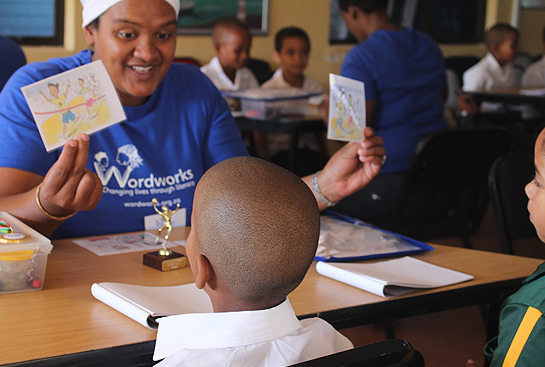 3C Metal is committed to developing and improving the quality of live in the communities in which we live, work and originate.
We are involved in a number of projects in different countries, where we engage and encourage our employees to make a difference for those in need in the local communities and society at large.