3C Metal is a multinational company focused on delivering turnkey engineering solutions to the oil and gas, petrochemical, renewable energy, power generation, marine and mining industries. We specialize in steel fabrication, with a core specialty of high-pressure (HP) piping processes and techniques.
3C Metal was established in 1995 in France with a vision to create a company that provided sophisticated engineering solutions to the oil and gas industry. The company name comes from the three 'C's in the surnames of the original founders - one of the original founders, Bruno Collette, remains a member of our board.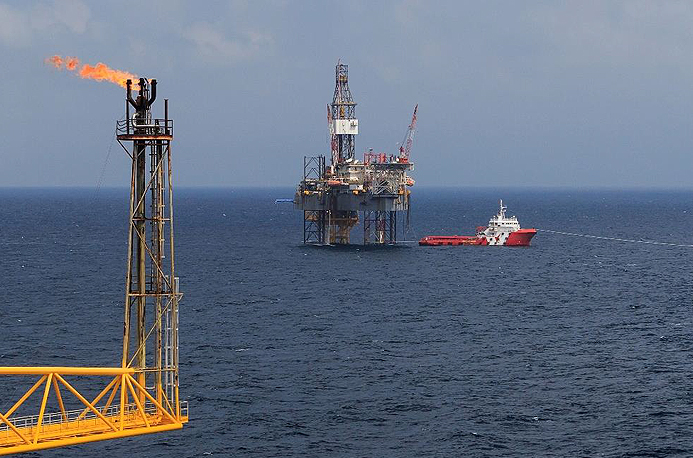 In more than 20 years of operation, 3C Metal has not only become a recognized leader in oil and gas industry, but diversified our operations to service clients in all areas of the energy sector. 3C Metal Group operates in five countries across three continents with a workforce of more than 400 employees. With fabrication capabilities in strategic global locations, we are able to provide services to suit our clients' regional requirements and support installation projects in offshore and remote locations.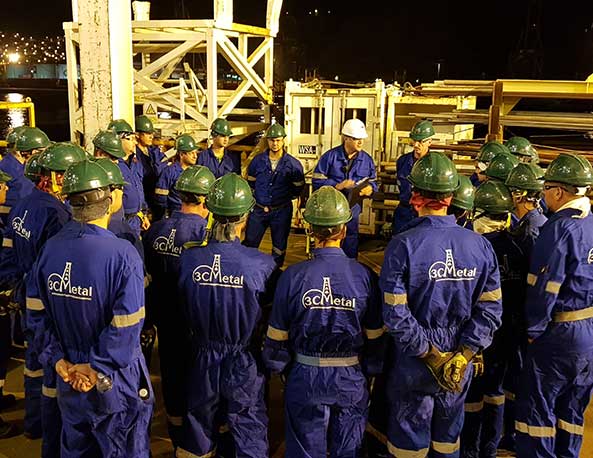 3C Metal uses detailed engineering and laser scanning technology to produce innovative designs that are tailored to the specific needs of our clients. We have a centralized engineering department that allows us to provide holistic engineering solutions. Our 3C Metal workshops are equipped to fabricate HP and low pressure (LP) piping and structures. We offer testing and inspection capabilities in all workshops as well as in remote locations, including a riser inspection and repair facility.
3C Metal is able to deploy our highly-skilled teams to onshore and remote offshore locations to carry out installation projects using project-specific tools and equipment.
All of our capabilities and expertise are brought together by our experienced Project Managers who ensure our clients' needs are met and our work is delivered to the highest standards of safety, quality and efficiency.
3C Metal's corporate culture and core principles reflect a strong commitment to providing continuous investment in our biggest asset – our people. Through ongoing learning and development opportunities, we aim to enhance the skills, safety knowledge and technical competencies of our workforce at every level.

It is my belief that our greatest strength lies in our commitment to provide a schedule-driven service that meets the unique requirements of our clients without any compromise to safety standards. This results in success-driven growth that in turn enables 3C Metal South Africa to continue to provide employment opportunities in local communities, something that we at 3C Metal are particularly passionate about.

Over the years, 3C Metal has become a contractor of choice for our clients wanting to carry out fast-track upgrade projects on their mobile assets worldwide. This has been made possible thanks to our people and the development of our engineering capabilities, project management skills and installation teams, all working together towards a common goal while following the highest safety and quality standards. The key to our success remains the close communication and collaboration across all entities in the Group to provide the shortest delivery time and cost-effective solutions to meet our clients' requirements.

The oil and gas industry is a dynamic and fast-paced environment where we are constantly needing to deliver the highest quality product in the shortest possible time. This is the daily aim, focus and motivation driving each 3C Metal employee - the never-ending challenge to deliver the fastest technically compliant response to all clients' needs, whilst ensuring safety, schedules, budgets, quality and technical requirements are maintained or improved.
OUR CORE COMPETENCIES
3C Metal's reputation has been built on a number of core competencies that are ingrained in the company's ethos and driven by its highly motivated staff: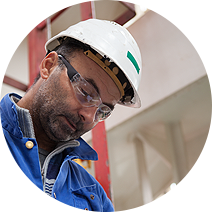 Focus on Safety and Quality
3C Metal is a Health, Safety and Environment (HSE) focused company with globally recognized certifications. Our employees understand and value the importance of quality in each and every daily activity.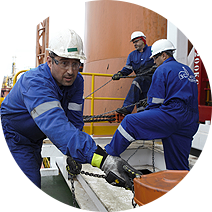 Proactive / Reactive
3C Metal realizes that time is of the essence for our clients and we strive to ensure we fulfill their requirements within their set timeframes.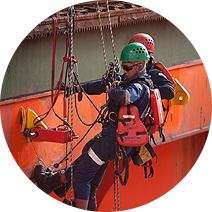 Dynamic
With a large range of services and strategic global locations, 3C Metal are able to adapt to any requirement and provide solutions for any global location.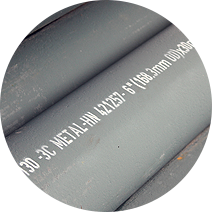 Expertise in HP Piping
Maintaining stock of high pressure (HP) piping, fittings, valves and specialty HP products to ensure our clients' needs within each region are met.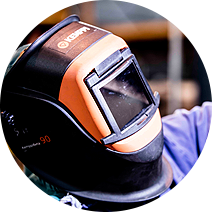 Qualified personnel
Through detailed personnel selection and with a large focus on training and development, 3C Metal has a team of highly-qualified and competent employees. We ensure the best possible caliber of person is designated to each role within the company.